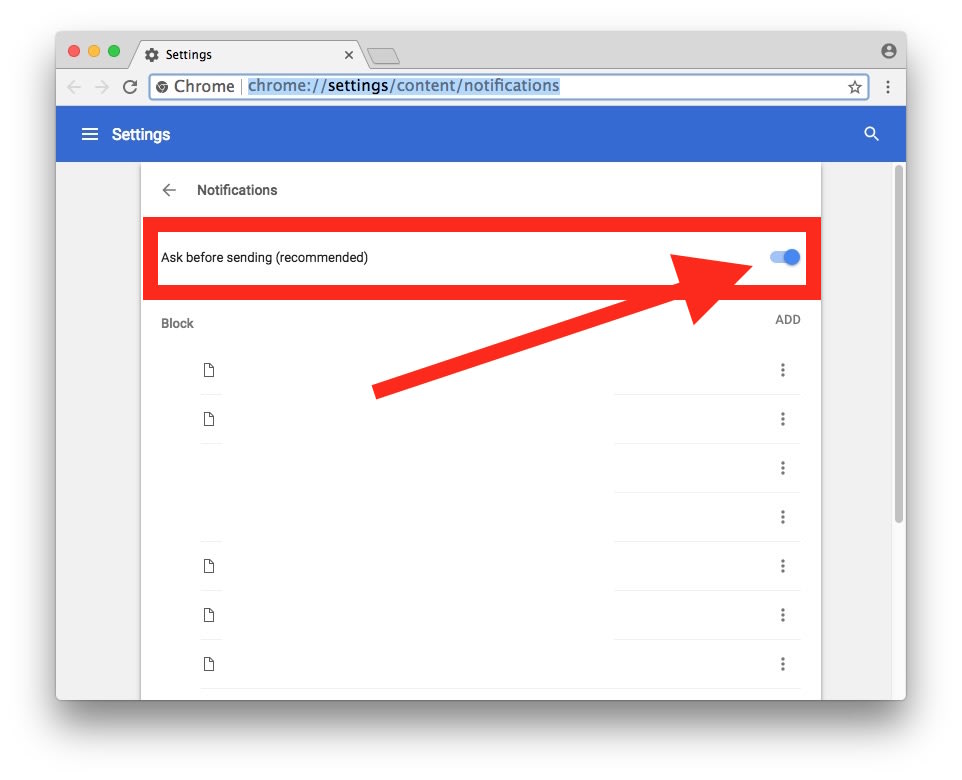 How To Block Ultra Annoying Website Notifications In Chrome
Every other web site does it these days. You're browsing this website, or you're opening a tab, or click on a button, and wham: "xyz.com wants to show you notification" ! YouTube does it, Twitter does it, Facebook does it. So what are we going to do? We are going to block them, thats what we do.
But regardless of your decision, the tiny popup window will vanish after a fast click like it never was. You've forgotten. And it will be your preference deep into your heavy Chrome browser, which has a dense forest of menus, settings, buttons and switches.
But, what if you could just stop the notifications requests entirely, instead of irritatingly pressing Block every time?
Since April 2015, Chrome has provided push notifications, too. And maybe some users out on some sites actually want to receive updates, while blocking others manually. So if you're exhausted of this — and wondering why your pop-up or ad blocker settings have still not stepped up to save you, we have a solution for you.
Here is a short guide to Chrome's setting on how to block these notification requests.
Click Chrome Right Menu > Settings and Search "Notifications", or just paste chrome://settings/content/notifications into your browser's address bar.
Turn off the toggle where it says "Sites can ask to send notifications"
Chrome made it harder than it should be to find this environment. The vague description of setting seemed like a deception rather than poor UI, almost intentionally misleading, by naming the toggles button as it did. But at least there is an option to block.